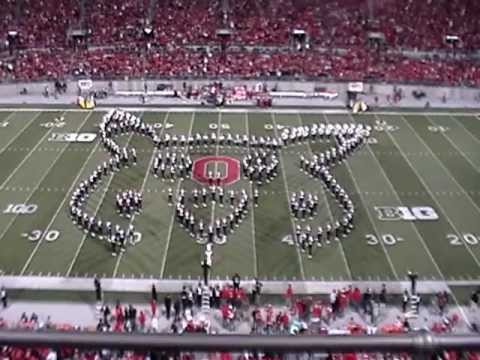 1 tag
"If you can't explain it to a six year old, you don't understand it yourself."
– Albert Einstein (via politicalprof)
3 tags
1 tag
On the Alleged Deterioration of Language
Many people are concerned about the so-called 'deterioration of language' caused by the increased prevalence of shorthands and nonexistent 'IM' grammar. But is this really as problematic as it seems? I am not saying that literature is worthless - far from that. What I am suggesting is that this shift in culture may not necessarily be bad, and that, taking into account the environment today's...
1 tag
5 tags
7 tags
Lightning struck Hollande's plane this morning! →
A flash of lightning nearly derailed Hollande's blitz diplomatic foray, striking his plane and sending him briefly back to a Paris area military airbase.
3 tags
Rebekah Brooks to be charged with perverting the... →
Former News International chief executive Rebekah Brooks is to be charged with perverting the course of justice during the phone-hacking scandal.
6 tags
Topical issues: the 'Grexit'
The 'Grexit' - talks of Greece exiting the euro continue. But is this option viable? Can the contagion be contained?  If you have access to Financial Times, this is a good article with analysis on the situation. The BBC is doing a programme on this later tonight: On air at 17/18gmt: Is the "Grexit" inevitable? As Greek politicians fail to agree on a coalitiion deal - we...
2 tags
ShortFormBlog: Opinion: Mark Zuckerberg as a poor... →
nbclatino: ( File/Photo Courtesy dapd) BY ESTHER J. CEPEDA CHICAGO — My plea to Mark Zuckerberg: Please just grow up already — you're messing with my ability to raise my sons right. In case you haven't heard, last week Zuckerberg showed up on Wall Street to sell… Interesting article. Our take: Don't like Zuckerberg's style? Deal with it - it's not like...
5 tags
2 tags
2 tags
Let Me Hook You
sleep-sweet: Let me catch you; This is an open pond, and you deserve an open wound before the park ranger catches me with this fishing rod and these eyes. Take the bait. You, you might love it. Your cold, clammy lips will love it. Take the bait and let me catch you just once. Let me hook you, touch your cheek, tear it open like a bullet would but no, this is just my finger, and you would flap...
10 tags
2 tags
4 tags
Afghan peace negotiator Arsala Rahmani shot dead →
A senior Afghan peace negotiator has been shot dead in Kabul, officials say. Arsala Rahmani was a former Taliban minister and a key member of Afghanistan's High Peace Council, which leads Afghan efforts to negotiate a peace deal with the Taliban. - Another one gone after Burhannudin Rabbani was killed by a bomb hidden in the turban of a suicide attacker posing as a Taliban peace envoy...
1 tag
4 tags
ShortFormBlog: Newly discovered Mayan calendar... →
shortformblog: 17 b'ak'tuns in newly discovered, oldest known Mayan calendar source »  A bad day for the doomsday industry: You've almost certainly heard over the past few years that 2012 would be the year in which the world ended, right? Because the Mayan calendar says so? Well, not that we were terribly concerned to begin with (the Mayan calendar never really ended in 2012, just "rolled over,"...
6 tags
EU central bankers ponder Greece euro exit →
Europe central bankers have been openly expressing views on the possibility of Greece leaving the eurozone as its leaders struggles to form a government.
6 tags
Socialist Francois Hollande wins French Presidency →
French socialist Francois Hollande has won a clear victory in the country's presidential election. Hollande 51.7%, Sarkozy 48.3%. Turnout 81% (Results after 99% of vote)
2 tags
3 tags
Santorum won big tonight, yes. But there's a...
shortformblog: yes…Rick Santorum swept tonight's nominating contests, winning Colorado and Minnesota's caucuses in addition to Missouri's primary. He's now won more states than Mitt Romney. however…No delegates were awarded tonight, so these victories—as well as all victories to this point—are significant primarily from the standpoint of public perception and media narratives. source
4 tags
Facebook 'to go public with $10bn share offering' →
Facebook will begin the process of becoming a publicly-listed company this week, valuing the social networking site at between $75bn (£48bn) and $100bn, reports suggest. Time to evaluate its market value!
5 tags
Republican rivals spar in debate →
Republican front-runners Mitt Romney and Newt Gingrich clash sharply over immigration, investments and the moon at a debate in Florida.
7 tags
7 tags
[RESULTS] WSDC 2012 – Final Team Ranking →
Just a quickie on the World Schools Debating Championship 2012 in South Africa, which just ended with Scotland's (Opposition) 8-1 victory over Wales yesterday on the motion TH regrets South Africa's decision to use the Truth and Reconciliation Commission rather than prosecuting perpetrators of crimes committed under Apartheid. Tweeted live by @Sareqa and others, so you can re-read the debate...
2 tags
Sorry - was away for exams, but they're over now. :) Happy Year of the Dragon, everyone! Kung Hei Fat Choy!
Japan 'to cut Iran oil imports' →
Japan will take "concrete steps" to reduce its oil dependency on Iran, its finance minister announces after a meeting with US Treasury Secretary Timothy Geithner.
HK ranked world's freest economy →
Nigeria faces oil strike deadline →
An oil and gas workers' trade union in Nigeria says it will shut down all production from Sunday if the government fails to restore fuel subsidies.
6 tags
Economists see bleak year ahead →
Output will be hit by the continuing debt crisis in the eurozone, according to a large majority of economists polled by the Financial Times
4 tags
Soldier trauma awareness pledge →
Cross-party politicians vow to raise awareness of post traumatic stress disorder after a Welsh Guardsman was found hanged in the new year.
6 tags
Euro declines over banking fears →
The euro drops to its lowest rate against the dollar and pound in 16 months as concerns continue over the health of Europe's banks. For more information, you can check out the BBC's special report on the Global Economy.
6 tags
Ill Hazare 'scraps poll campaign' →
Top Indian anti-corruption activist Anna Hazare will not campaign in upcoming state elections due to health reasons, an aide says. Shame.
8 tags
UN warns Yemen over amnesty plans →
The UN's human rights chief Navi Pillay warns a Yemen proposal to grant asylum for crimes during recent unrest would break international law.
5 tags
Ethiopia troops 'to quit Somalia' →
Ethiopia is to withdraw from areas it has captured in neighbouring Somalia with its troops to be replaced by African Union soldiers, the AU says.
6 tags
Iraq bombings leave scores dead →
At least 72 people are killed after attacks on Shia Muslims in southern Iraq and the capital Baghdad, the deadliest since the last US troops pulled out.
7 tags
MPs urge foreign aid conditions →
Aid given by the UK to countries with a history of fraud and corruption should be conditional on them improving their governance, MPs say. Agreed!
5 tags
US spaceplane 'spying on China' →
America…
5 tags
Death penalty sought for Mubarak →
Prosecutors demand the death penalty for Egypt's ousted leader Hosni Mubarak if he is found guilty of ordering the killings of demonstrators.
6 tags
EU looking to ban Iran crude oil →
EU officials agree in principle to ban imports of Iranian crude oil to increase pressure on the country over its nuclear programme.
5 tags
Greek PM warns of March default →
Greek prime minister Lucas Papademos says Greece may default on its debts in March unless unions accept further cuts to salaries.
5 tags
VIDEO: Bachmann suspends White House bid →
Minnesota congresswoman Michele Bachmann has ended her presidential campaign, after finishing at the back of the field in Iowa's caucuses (well, second-last at 5%).
6 tags
Rwandan rebels 'kill 26 in Congo' →
At least 26 people have been killed in recent attacks by Rwandan FDLR rebels in eastern Democratic Republic of Congo, the Congolese army says.